Rent an RV or Travel Trailer Before Purchasing One
Written By: George Ryan
Last Updated: 2021-02-22
The COVID vaccine is here, there is a light at the end of the tunnel! But even so, the pandemic is ramping up – and after so many months of seemingly being on an island, people are in the throes of cabin fever. Many are thinking about some sort of get-away, perhaps a long weekend or even a vacation!
Your Options
Let's look at your options - there is: 
Flying, renting a car, and getting a motel. In today's environment, all those things are a health risk and almost scary! 
The cruise ship thought is even worse. 
Driving the family car, stopping en route for gas, food, etc., .and staying at a hotel/motel has its own risks. 
Driving the family car and staying with friends or relatives seems safe enough (except for the stops en route for gas, food, etc.). Be sure the friends or relatives are healthy themselves.
RV'ing – a true form of isolation in itself. The campgrounds are isolated from the general population, when not in the RV folks are in the great outdoors, and after 500 miles you still sleep in your own bed. Sound inviting?
RV in Isolation but Belong to Larger Community
Well, then let's explore the last option a little bit further. You won't be alone - more RVs were sold in 2020 than ever before (the RVIA reports 424,400 units). Many of those sold were to folks that have never been in an RV before and are buying without any experience or knowledge. It's the concept defined in option 5 above that attracts these buyers. Chat with any RV dealer and they will tell you they can't keep RV's on the lot, new or used.
The Goldilocks of RV Buying
Buying Too Big
When thinking about RV'ing by an inexperienced person, I think about a true story (without specifying any details to embarrass anyone). There was a couple that bought a brand new 40 foot diesel motorhome without ever having even been in any size or type RV before. The wife simply loved the touch of luxury and home-like amenities that it had when compared to other units on the lot! After purchase, they took it on two trips and  there was less than 3000 miles on the odometer when they determined that it was not for them. This particular rig was too big for them, for one thing. They had been denied access to a National Park because of the size, and he was not experienced in driving that large a unit (he had marred one corner trying to back into a site and hit a picnic table). Other than that one minor ding the rig was perfect, but he still lost almost a third of the purchase price ($268,000 new not including tax and license,  $190,000 trade in on a smaller unit).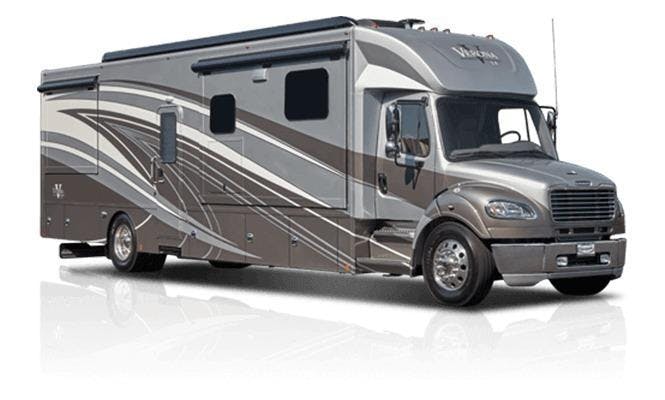 Buying Too Small
Then there is the other end of that spectrum. A person buys the smallest rig he can find "just to see if it will work out". It doesn't take too long to realize it is simply too small and cramped for the family to enjoy and be comfortable in. As a result they also trade it in – and again for a substantial loss relative to the initial purchase price.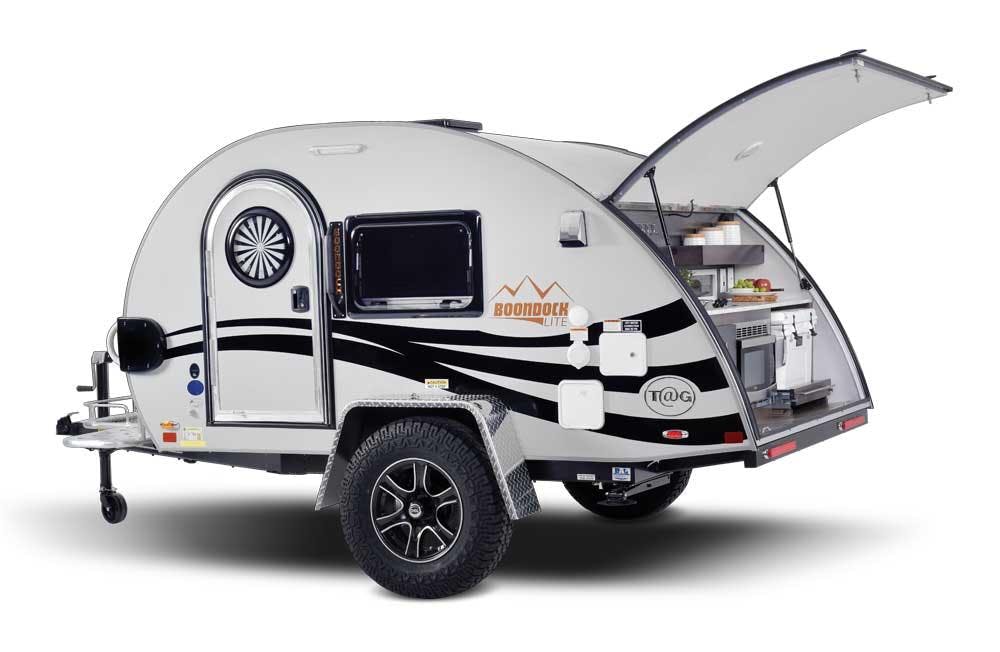 Rent First to Buy "Just Right"
Let me suggest another alternative, a way to figure it all out without any consequences – Rent! Rent an RV for a couple days. Take it out to the RV park up the street – just get away in it. Rent a bigger/ smaller/ different type RV a second time and repeat. Not cheap, daily rentals run from $100 and up (mostly up). But frankly, it is cheaper than purchasing something that you can't use or that results in a substantial financial impact. Not to forget that the folks in the preceding examples were simply not enjoying their RV or the RV lifestyle as a result of their decision.  And here's a thought -what happens if they decide that this really isn't their thing after all?
There are a multitude of ways that an RV can be rented. They can be rented directly from an owner, from a dealer, or from an agency that brokers the rental from an owner. And instead of renting, one could even borrow  an RV from a friend or co-worker. Please be sure to offer a few dollars for the use of their toy, though. Doing so will make it more likely that it will be available again someday. As we pointed out previously, an RV usually is an expensive venture! 
If an owner finances, the monthly payments alone could make a substantial dent in their budget. But then there's the expense of insurance, licensing and registration, and often storage. Therefore many owners try to offset their costs by renting on their own through such ways as advertising on craigslist, Facebook, or NextDoor for example. But stop for a minute before you respond to one of those ads - would you rent a car from these sources? Probably not, you could end up with a high mileage, poorly maintained, or previously damaged lemon. Not the best way to have a vacation!

https://www.cruiseamerica.com/
It seems more prudent to rent from a reputable company. These commercial rental companies are seldom much more expensive than an individual rental, and you get assurances and insurances from them. They could be an RV dealership renting one from their own inventory, a rental company that owns all their inventory (Cruise America for example),  or brokers that rent individually owned RV's (rvshare.com for example).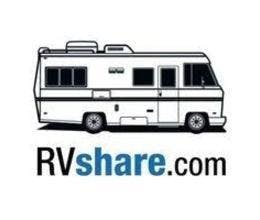 But no matter whether you buy, rent or borrow an RV, there are a number of things you should determine before starting this venture.
What is your level of experience? 
This is a factor that determines a lot about the type and size RV. 
Consider that you may be turning and backing your rental.
Your Budget
Don't max out your budget for rental costs. 
You will need to budget the cost of driving (gas, etc.) and parking (RV Parks, etc.)
Your Schedule
Rentals cost more during peak seasons, and availability is more limited.
You could get a more luxurious rental for the same costs during the off-season.
What size and type RV do you need?
New to Rv'ing? Try a smaller, easier to drive unit.
Many State and National Parks have size limits – check before you rent.
What type of travel or camping are you going to do? (RV Park, off grid, or relatives driveway, etc.)?
What features do you require in a rental?
Number of sleeping accommodations.
Size and type of refrigerator. Does it require propane, 120 or 12 volts to cool?
Cooking requirements (stove, oven, and/or grill?).
Size and number of slides.
Storage requirements.
Paying attention to all these factors can make any RV adventure more comfortable and fun!
George Ryan is  a guest writer for RV Snag. He is Colorado State Good Sams Assistant Director, President of a local chapter in Loveland CO, and a seasoned RV'er. Good Sam is actively seeking all campers to join the fun, no matter their camping preference (all ages and backgrounds are welcome). More information can be found at http://coloradogoodsam.org or you can reach George directly at george.ryan@sbcglobal.net
Tags
Family
Buying Guide
Buying A Used Trailer
Renting
Explore
Save
Signup for Our Newsletter
AND
Trailers For Sale Near You
Trailers For Sale Near You