Super Bowl - Games Worth Playing (Updated for 2022)
Written By: RV Snag Staff Writer
Last Updated: 2022-01-11
2022 Super Bowl LVI
Getting Your Super Bowl LV Game On
Super Bowl LVI is on. Yes, social distance. Yes, be safe. Yes, don't go crazy! But.... common..... SUPER BOWL LVI IS ON! Let's get this party started!
First up, we recommend getting the decorations ready. Whether you are celebrating at someones house or your RV or travel trailer, having the vibe of a decked out Super Bowl party (woo!) just gets everyone in the mood.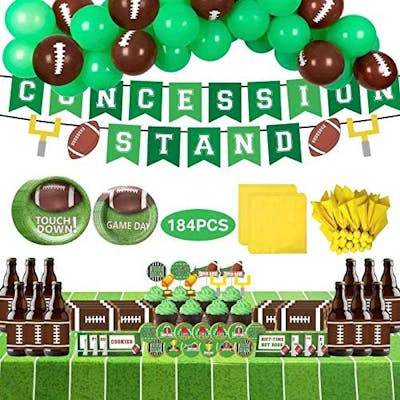 ➤ Check out these Decorations for your party.
Games Worth Playing
What our family loves the most about Super Bowl (woo!) is all the fun games we play while the athletes are on the field. We play a variety of games - some for kids, and others for adults!
Commercial and Game-time BINGO
The first of our games is commercial bingo. You can get the cards from online (there are a number of providers) but we really like these ones: DOWNLOAD BINGO CARDS HERE. To play just hand the cards out to the party goers (along with a pen) and ask them to mark their logos or game events when they see it on the TV. We typically have small bags of goodies that we offer the winner (footballs, posters, candy, funny hats/shirts, things like that). Remember in Bingo you can play the traditional horizontal, vertical, or diagonal victories, but you can also do "boxes" and "x's" and "total blackout", this gives the bingo cards multiple uses (so plan for multiple party favors).
Football Toss Target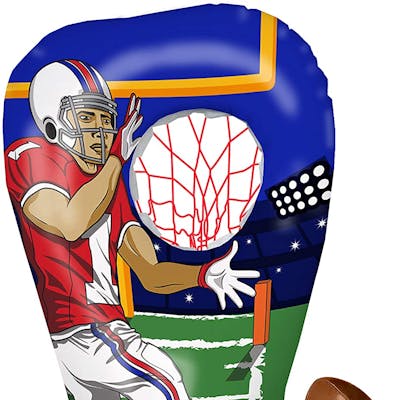 This football toss target is great for kids (maybe the occasional drunk adult) and it allows them to stay busy while others are focused on the play by play. Because it's inflatable this is great for breaking it down to cram into a small space in your RV or travel trailer.
Football Pool Poster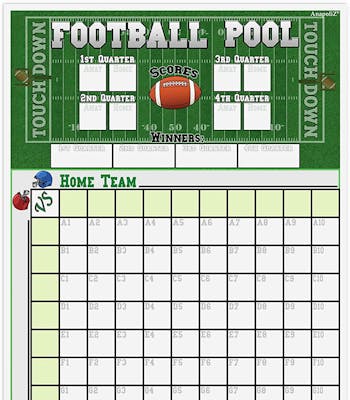 Now this is more for the adults (because it can involve a bit of ... ahem... better). This football pool poster is pretty sweet because it folds down into pretty much nothing (making it easily stored in your RV or travel trailer) and it also is made of a plastic-like material that will easily wash away any of the markings. To play it's crazy simple, you pin or tape it on the wall and then you allow people (one at a time) put their initials on which cell they think what the scores will be at the end of each quarter. If you put one team name on the X axis and and other team name on the Y axis, a final score of 27 to 14 then you take the first digit in the ones place and find that cell on the grid (so you'd be looking for cell (7,4)). Whomever has their initial in that square "wins" for that quarter. We like to play with "increasing gains" for each quarter. What I mean to say is that if the "pot" is worth $100, in the first quarter it's worth $10, maybe the next quarter is $20, the third quarter is $30, and the final quarter is for the rest of the money! Now, gambling is illegal in the US unless under very certain circumstances, and RV Snag cannot endorse it, but we leave it up to you, the reader, to find a balance of how you play in your own home.
End Game
No matter how you spend your Super Bowl weekend, we open that you spend it with friends and family in as safe an environment as you can, party it up, keep your kids safe, and relax and enjoy the game!
Signup for Our Newsletter
AND
Trailers For Sale Near You
Trailers For Sale Near You